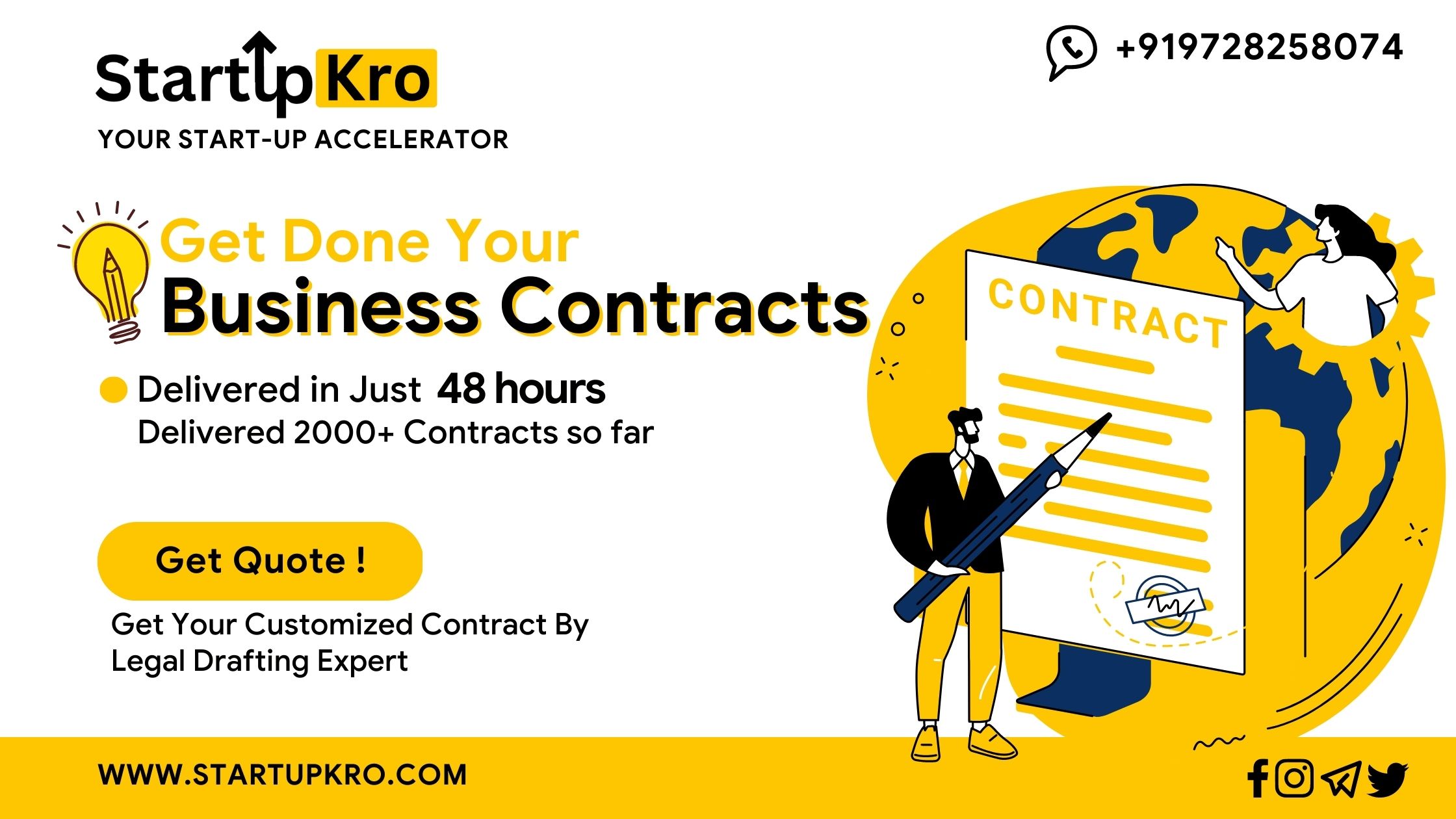 Description
The Contract Drafting service offered by StartUp Kro is designed to help businesses and individuals create legally sound contracts that meet their specific needs. Whether you need a contract for a business partnership, employment agreement, or any other purpose, StartUp Kro's team of experienced lawyers and legal experts can help.
The process begins with a consultation to discuss your specific needs and goals. From there, StartUp Kro's team will work with you to create a comprehensive contract that is tailored to your unique situation. The team will also review any existing contracts or documents to ensure that everything is in order and legally binding.
The final contract will be drafted using clear, concise language that is easy to understand, while also being legally sound and comprehensive. StartUp Kro's team will also make sure that all necessary provisions are included in the contract, such as confidentiality clauses, non-compete agreements, and intellectual property rights.
Once the contract is drafted, StartUp Kro's team will review it with you to ensure that you fully understand all of its terms and conditions. They will also provide guidance on how to properly execute and enforce the contract.
Overall, StartUp Kro's Contract Drafting service provides businesses and individuals with the peace of mind that comes with having a legally sound and comprehensive contract. With their expertise and attention to detail, you can be confident that your contract will be tailored to meet your specific needs and protect your interests.